Mobile Legends Professional League, Season 4.
Resurgence's Mobile Legends team had made the playoffs, held in Kuala Lumpur. What was the best way to match our players' hard work and dedication to performance? Our answer was the most outlandish way to do so. Rally our community. Hire a bus. We'd bring the home advantage to them.
What an idea.
Mooted half in jest, but brimming with the old spirit of esports. From when we scrambled our communities to gather and cheers and bask in the glory of esports on the big screen, even if it was really just one television screen sometimes. When your heart swelled with the cheers of people you'd bonded with over love of a team, love of a game.
The bus trip up to Kuala Lumpur that we organised for our community wasn't just a bus. It was an opportunity to bring physicality into all the buzz we make online, to give the Resurgence community a reason and a place to gather. Most of all, it was a chance to give our boys a reason to keep fighting when the going got tough.
And boy, did it get tough.
Credit: MPL MY/SG Playoffs site
Resurgence dropped from winners' bracket to losers' bracket in the first game. For the rest of tournament day one, the team fought tooth and nail, finally securing themselves a slot in day two semifinals. All the while, the Resurgence community was behind our players, a bastion of Resurgence pride and excitement thundering through the arena. It was screaming, its was flag-waving, it was chanting. It was glorious.
We clinched 2nd runner up in day 2, the end of our MPL journey this year. A defeat, perhaps, but this year meant so much more because of our community. Designing and painting the flag, waving at the cameras, wearing our colors. We saw it all, and we thank you.
Thank you Aeon, Aubi, Kayzeepi, Lun, Mr Vi, and Sana for bringing Resurgence this far. And thank you to the Resurgence community, for joining us on this journey and making it all the more richer. We couldn't have done it without you.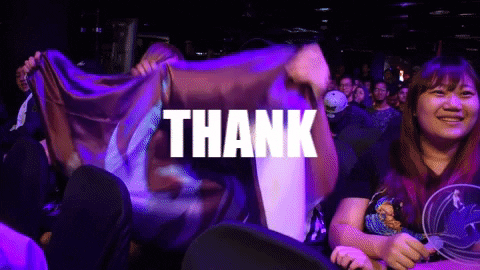 We made a video about the trip, catch it on our Facebook!
About Resurgence:
Resurgence is the largest Singapore based professional esports organization with a training facility and office in Singapore. In 2018, Resurgence competed in over 60 tournaments, won 17 championship wins with 36 podium finishes and consistently qualified for premier & major tournaments regionally and globally including the 2018 Asian Games and the 2018 Hearthstone Global Games at BlizzCon.
The brand is modelled after the concept of supporting and uplifting esports in Singapore and Southeast Asia to achieve stellar results. Their goal is to create exciting stories and sustainable careers for professional players and content creators.
Find out more about Resurgence at www.resurgence.sg.